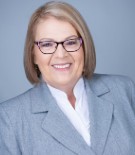 Shoshana Friedman, RAC, FRAPS
Founder and Managing Director
ProMedoss
Shosh has more than 30 years of experience in the fields of regulatory affairs, clinical trials, and quality assurance of medical devices and biotechnology. Shosh is a highly respected expert and speaker in international regulatory affairs, clinical trials and quality assurances and is considered a pioneer in the regulatory affairs community. In recognition of her achievements in the field, she was awarded the 2005 Richard E. Greco Award by the Regulatory Affairs Professionals Society (RAPS), the highest honor bestowed by RAPS upon outstanding leaders who have made significant contributions in the field). Shosh served as Vice President for a number of companies such as HyGIeaCare, Labstyle Innovations, NovoGI, Given Imaging, and InStent. In addition, Shosh provided regulatory, QA, and clinical services to medical device and biotechnology companies through Push-Med, a consulting firm that she founded and led. Ms. Friedman holds a B.Sc. in mathematics and physics from Haifa University, a Business Administration Certificate (with Honors) from Hebrew University, a QA Lead Assessor certification from Bywater, and a Regulatory Affairs Certification (RAC) and Fellowship (FRAPS) from RAPS.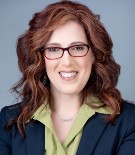 Bosmat Friedman
Managing Director
ProMedoss
Bosmat has been working as a regulatory consultant since 2007 initially as a consultant in Push-Med and subsequently as the CEO of MJ RAC. Bosmat has provided regulatory consulting services to medical device companies entering the US, European and Canadian markets. Under the guidance of Shoshana Friedman (Richard E. Greco Award recipient and RAPS Fellow) Bosmat has gained regulatory experience working with devices in a large variety of medical fields such as: GI, Neurology, Cardiology, Anesthesiology, Radiology/Imaging, In-Vitro diagnostics, and other. Additionally, Bosmat is highly experienced in planning and coordinating clinical trials.Bosmat holds a BFA from Concordia University (Montreal, Canada), a Practical Engineer diploma from Ort Technical College (Rehovot, Israel) and a MSc in Regulatory Affairs from Northeastern University (Boston, MA).