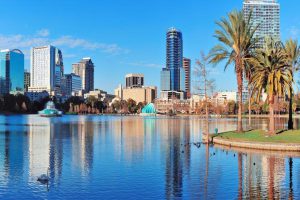 Orlando is one of the most-visited cities in the world primarily due to tourism, major events, and convention traffic.
Orlando is best known for theme parks and attractions, but they only tell part of our story. The rest of the tale unfolds in distinctive neighborhoods, towns and districts throughout the area, where you'll discover out-of-this-world dining, unique nightlife and entertainment, and compelling culture — including the city's core, downtown Orlando.
As day turns to night Downtown Orlando takes on a truly magical and exciting atmosphere with a wonderful mix of craft cocktail bars, live music and entertainment, nightclubs and bars.
Foodies will discover Downtown's dynamic food scene. From soul food to farm-to-table fresh to global flavors, diversity defines Downtown Orlando as a delicious culinary destination.
With the exception of the theme parks, most major cultural sites like the Orlando Museum of Art and Dr. Phillips Center for the Performing Arts and world-renowned nightlife, bars and clubs are located in Downtown Orlando. Other attractions like the Wheel at ICON Park are located along International Drive.
Downtown, is home to City Hall, and an ecliptic mix of modern office towers, and 19th-century buildings.